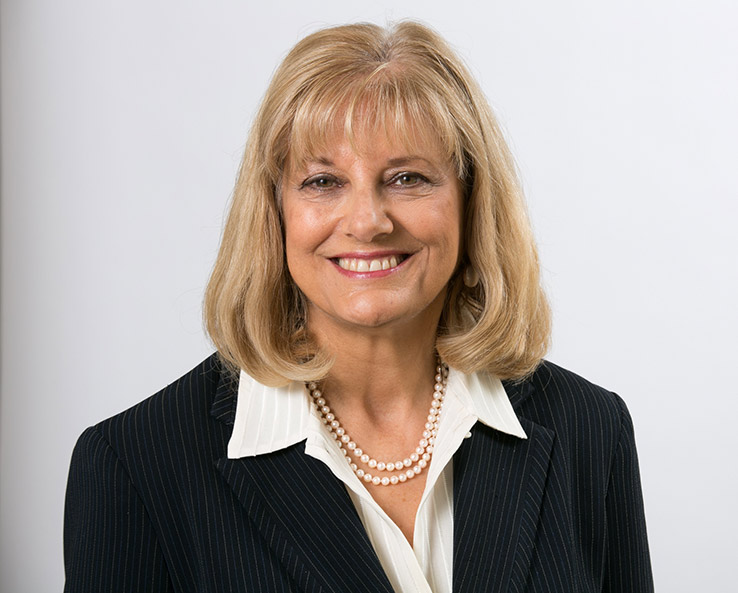 Gilda Turitz
Attorney / Arbitrator / Mediator
Before establishing Turitz Dispute Resolution in September 2017, Gilda was a partner in, and the ADR and litigation practice group leader of, Sideman & Bancroft LLP, a woman-owned law firm, where she practiced for close to 20 years. Before that, she was the litigation practice group leader in the San Francisco office of the international law firm of Graham & James LLP.
Cases that Gilda has arbitrated and mediated as a neutral run the gamut from the most complex commercial multi-contract and multi-party disputes to individual, two party suits. Frequently such cases involve claims concerning breach of contract, business torts, fraud, unfair business practices, securities laws violations, franchises, commercial leases and other real property issues, intellectual property, and trusts and estates.
Gilda handles many "business divorces" that involve intra-corporate, partnership and LLC disputes, often involving family-owned businesses, complex valuation and/or governance issues. She also handles professional liability, including attorney and accountant malpractice and fee disputes, and director and officer liability cases, and employment matters involving trade secrets and non-competition and non-solicitation issues.
See representative arbitration matters here, and representative mediation matters here. Gilda's experience also includes her service as arbitrator and/or mediator for over 300 investor suitability and misrepresentation claims against Prudential Securities pursuant to expedited procedures established by federal consent and SEC administrative orders.
ADR Panels
---
Gilda is a member of and serves on numerous ADR panels, including the following:
American Arbitration Association, National Commercial Arbitration, Mergers & Acquisitions, and Mediation Panels
CPR's Panel of Distinguished Neutrals (California ADR and Banking, Accounting, and Financial Services Panels)
National Academy of Distinguished Neutrals for Arbitration and Mediation
Panel of Consumer Arbitration Program for Motor Vehicles (CAP-Motors)
Panel of Trademark Mediators of the International Trademark Association (INTA)
Mediation and Early Neutral Evaluation panels for the U.S. District Court (N.D. Cal.) and Bay Area state courts
ADR Leadership
---
Gilda has been active in and held leadership roles in numerous organizations related to ADR, including serving by appointment on the California State Bar ADR Committee and serving as a board member of The Mediation Society. She also has held leadership positions in the American Bar Association (ABA). Since 2014 she has served as Co-Chair of the Women in Dispute Resolution (WIDR) Committee of the Section of Dispute Resolution.
In the Litigation Section, she has held leadership positions in the ADR and Woman Advocate Committees. In the Law Practice Management Section, she served as Co-Chair of the Women Rainmakers group and was awarded that Section's Golden Hammer Award for her efforts in shattering the glass ceiling.
ADR Training
---
In addition to ongoing, continuing training through conference attendance and other professional meetings, Gilda has had the following formal ADR training:
Mediation and Early Neutral Evaluation Training
Pepperdine University, Straus Institute for Dispute Resolution, Mediation Training
Mediation Offices of Steven Rosenberg, Mediation Training and Advanced Mediation Training
CEDR, Advanced International Mediation Training (resulting in CEDR Mediator Certification)
American Arbitration Association, Advanced Training in Health Care Mediation
U.S. District Court, Northern District of California, Early Neutral Evaluation and Mediation Training; and Mediation Training on Americans with Disabilities Act claims
San Mateo County Superior Court Mediation Training
Marin County Bar Association, Forgiveness in Mediation
Northern California Mediation Center, Divorce Mediation Training
Arbitration Training by American Arbitration Association
Commercial Arbitrator Training
Commercial Arbitrator II Training
Arbitrator Update
Muscular Arbitration Series: Warm Up – Getting Started in Trim Arbitration; Fat-Free Hearings; Does this Discovery Make My Arbitration Look Fat; Using Mediation Concurrent with Arbitration; All aTwitter About Social Networking: Impact on Arbitration Practice, Procedure and Cases; Weight Lifting – Muscular Ethics
eDiscovery 2.0
Arbitrator Boundaries: What are the Limits of Arbitrator Authority?
Maximizing Efficiency & Economy in Arbitration: Challenges at the Preliminary Hearing
Managing the Arbitration Process for Efficiency & Economy Following the Preliminary Hearing
Chairing an Arbitration Panel: Managing Procedures, Process & Dynamics
Dealing with Delay Tactics in Arbitration
Arbitration Awards: Safeguarding, Deciding & Writing Awards
Judicial Remands of Challenged Awards: What Happens When the Decision Isn't Final
Other Arbitration Training
US District Court, Northern District of California, Arbitration Training
ABA, Surviving and Succeeding in the Mega-Arbitration